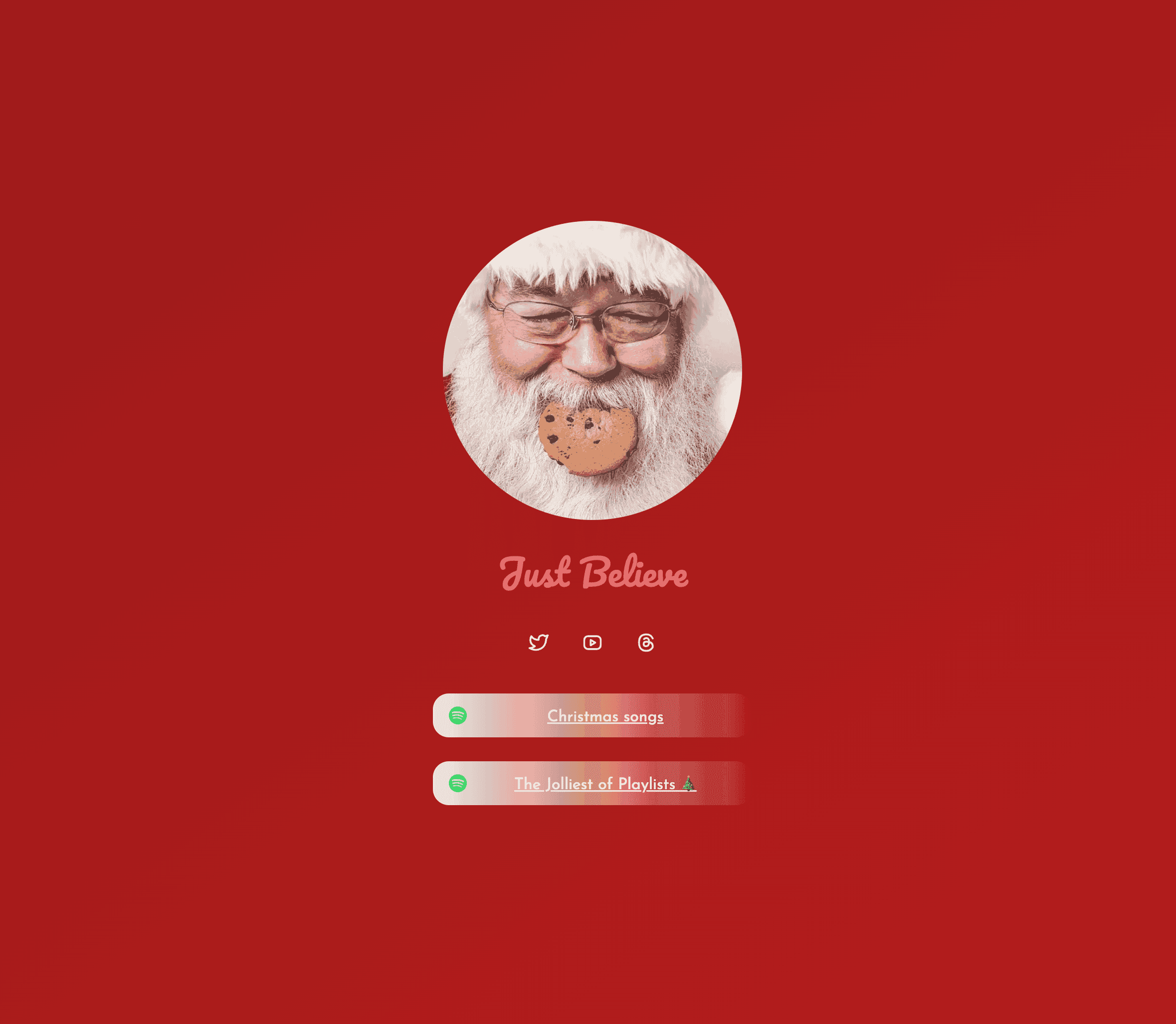 Sunday, August 13, 2023
Unlock the Magic of a Jolly Link in Bio Strategy for Social Media Success
Hey there, fellow social media enthusiasts and link optimization aficionados! Are you ready to elevate your online game and make your link in bio a powerhouse of engagement? Get ready for some enchanting tips that will sprinkle a touch of magic on your social media profile link strategy!
Imagine your link in bio as a key to unlocking your digital kingdom—a chance to guide your followers effortlessly to the heart of your online realm. So, grab your virtual Santa hats, because we're about to embark on a journey of festive strategies to optimize your social media profile link!
1. Create a Central Hub of Delights
Picture this: a Santa-approved central hub that houses all your essential links in one place! Whether you're an artistic wizard, a business guru, or a fitness virtuoso, this hub acts as a one-stop destination for your followers. No more reindeer chasing all over—just pure convenience for your loyal audience.
2. Prioritize Your Key Links, Like Santa's Elves
Think of your vital links as Santa's prized toys. Place them strategically in your central hub. Highlight your latest blog posts, product launches, or upcoming events right at the top. Make it easy for your visitors to find the stuff that matters most to them.
3. A Sleigh Ride of Collaboration: Shoutouts
Spread cheer by collaborating with other social media enthusiasts. Exchange links in each other's link in bio—a sleigh ride of mutual benefits! Reach new audiences and make lasting connections with like-minded creators.
4. Stay Nice, Not Naughty: Keep It Fresh with Seasonal Updates
Just like decking your Christmas tree with fresh ornaments, update your link in bio regularly. Feature holiday sales, special events, and exciting announcements prominently. Remember, Santa is always watching, so keep it up-to-date and delightful!
5. Add Tinsel and Twinkles: Visual Appeal Matters
Santa's sleigh shines with tinsel and twinkling lights. Your link in bio deserves the same charm! Use eye-catching graphics, icons, and buttons that captivate your visitors. A little sparkle goes a long way in the captivating world of social media.
6. Personalize Your Links: Elf Yourself
Embrace your inner elf and personalize your links! Craft custom URLs or catchy slugs—this is your chance to put your stamp on every gift you give!
7. Track Your Clicks: The Snowball Effect
Santa checks his list twice, and you should do the same with your link in bio's performance. Keep an eye on your clicks and discover what content resonates best with your audience. Tools like Bitly or Google Analytics can be your elves in understanding your followers better.
8. Avoid the Grinch's Overload: Keep It Clean and Focused
While Santa's sack may seem endless, don't Grinch it up with an overload of links. Keep your link in bio clean and focused on your key content. Too many links can overwhelm your visitors, and that's not the merry way to go!
9. Santa's Big Surprise: Hidden Gems
Just like Santa has surprises in his bag, tuck away some hidden gems in your link in bio. Create exclusive content or limited-time offers accessible through specific links. Your followers will cherish these discoveries!
10. Engage Your Audience with Milk and Cookies
Santa loves a tasty snack, and your followers will too! Encourage engagement with questions, polls, and contests. Involve your audience, and they'll gladly explore your link in bio wonderland.
Now, you're armed with the ultimate guide to crafting a jolly social media profile link strategy! Put on your elf hat and get to work, spreading cheer and connecting with your audience. Optimize your Link in Bio like a true social media pro, and jingle all the way to online success! 🎅🎄 #SocialMediaTips #LinkInBio #SocialMediaSuccess
With ❤️ from the
LinkBun
Team